Collecting customer feedback is one thing. Measuring and managing that customer feedback is quite another! And if you want to be customer-centric, you need to make sure you're doing all three.

In this session, we walk you through how the customer feedback management process works when you're using a customer experience management tool like PeopleMetrics as the central hub of your Voice of the Customer (VoC) program.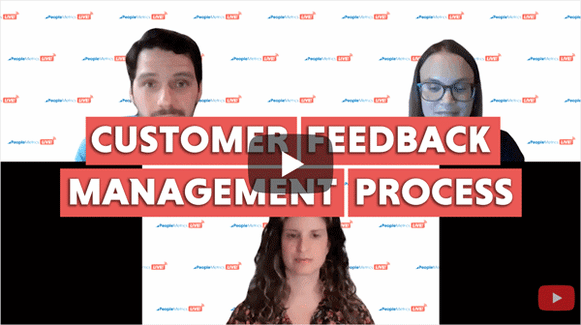 ○ ○ ○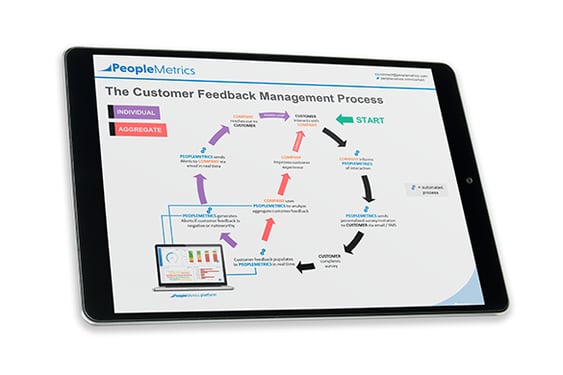 Download the chart from this video
○ ○ ○
TRANSCRIPT:
[COMING SOON]
○ ○ ○
PeopleMetrics LIVE! is a free online session where experience measurement experts from our team answer YOUR questions about CX, EX, Pharma Patient Support Services and more. Tune in for short, casual conversations every Tuesday at 2:00pm ET.
○ ○ ○
Sign up for more PeopleMetrics LIVE! sessions:
https://www.peoplemetrics.com/en/events
Discover our award-winning Customer Experience (CX) blog:
https://www.peoplemetrics.com/blog
Explore our CX solutions, designed to deliver a consistent experience every time... your dedicated account manager brings 20+ years of CX expertise into your program, with unlimited users to give everyone access to CX insights: https://www.peoplemetrics.com/solutions/b2c-customer-experience
Read our CEO's book Listen or Die: 40 Lessons That Turn Customer Feedback Into Gold"
https://www.peoplemetrics.com/listen-or-die
Contact PeopleMetrics:
https://www.peoplemetrics.com/contact
○ ○ ○
FOLLOW US ON SOCIAL!
YouTube:
https://www.youtube.com/channel/UCbISqzSlTGKU4MPgfxmMiEA
LinkedIn:
https://www.linkedin.com/company/peoplemetrics
Twitter:
https://twitter.com/PeopleMetrics
Instagram:
https://www.instagram.com/peoplemetrics
Facebook:
https://www.facebook.com/PeopleMetrics
○ ○ ○
customer feedback management process, customer, customer feedback, customer feedback management, feedback management, customer-centric, customer centric, customer centricity, customer-centricity, customer experience, customer experience management, customer experience management tool, voice of customer, voice of the customer, voc, customer voice, how to manage customer feedback, what to do with customer feedback, customer feedback strategy, customer feedback system framework, customer feedback loop, how to collect customer feedback, customer feedback video, cem, customer experience strategy, peoplemetrics, peoplemetrics live, voice of customer, voice of the customer, customer experience strategy best practices
Posted on 06-10-2021