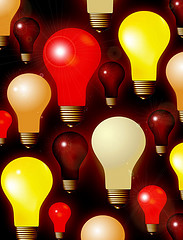 All too often, market research data is only folded into long-term trend analysis. Don't get me wrong--it's better to have some information than none at all. Still, this isn't your grandmother's market research. Companies no longer have to spend weeks or months analyzing data from client satisfaction surveys, only to hope that their conclusions are correct for the next big marketing push. Experienced firms can determine which best practices actions will have the greatest impact on Customer Engagement. Good customer experience management software should also offer stakeholders the ability to adjust their responses to customer feedback in real time. In other words, the customer feedback you collect today should be used later today to improve customer relationships, recover disgruntled clients, and grow new business.
Customer Experience Management (CEM) solutions (like those offered by PeopleMetrics) combine strong research methods with the latest knowledge on customer engagement best practices, and powers it all with web 2.0 technology to provide immediately useful customer feedback data. Gone are the days when R&D or marketing departments translated survey results for the rest of the company; now managers and executives can see what customers are saying and direct employees toward the best responses.
CEM Alerts are tools for delivering immediately useful customer feedback. Four types of alerts are used to immediately notify managers of opportunities for improving individual customer and employee relationships. Here's an introduction to each type of alert:
Recover Alerts. Don't you wish you had an immediate notice when a customer experienced a problem with your brand? Now you do. Recover alerts are generated when your clients experience a problem. Timing is everything when it comes to customer recovery. Respond quickly (with the help of a Recover Alert) and you might win a customer for life.

Market Alerts. You don't have to rely on itchy ears anymore to know when someone is talking about you. Gathering testimonials just got a whole lot easier with Market Alerts. Whenever a customer raves about your excellent service, a Market Alert will be sent. Those positive comments can be leveraged in future marketing campaigns.

Grow Alerts. We can't help you read your customers' minds, but we can get pretty close. If a customer mentions a need for a new service or product in their feedback, a Grow Alert is sent. Your representatives can quickly respond to the customer's need. Since they already trust your brand, Grow Alerts often convert quickly into new sales.

Recognize Alerts. How do your customers see your employees? Engaged, passionate employees spawn engaged, passionate customers. A Recognize Alert will let you know when an employee has gone above and beyond the call of duty to engage with customers. Recognize Alerts allow management to properly praise and acknowledge these employees. Recognize Alerts will help you create a culture of accountability and excellence.
By harnessing the power of these immediate alerts, management, stakeholders, and executives can be assured that employees' good deeds will be rewarded, and that opportunities for customer engagement excellence will be explored.
~Monica Nolan, PeopleMetrics
Top photo by Faith Goble.
Posted on 08-20-2009