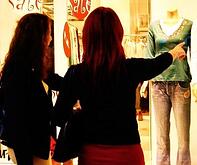 You've probably heard plenty about the power of customer recommendations. No advertising tactic is as affordable and effective as recommendations when it comes to attracting new sales. In addition to these traditional advantages, this year's Most Engaged Customer (MEC) study highlights two additional benefits of winning recommendations from customers.
First, recommendations encourage Customer Engagement. Customers who come to a company via a recommendation are more engaged over the long term. Our recent MEC study revealed a 61% engagement rate among customers who came to a company through a recommendation. In contrast, there is just 47% engagement among customers who did not find a company via a recommendation. This makes intuitive sense. If a friend recommends a brand, we don't want to dislike that brand because doing so means our friend was wrong. Considering this pattern, every company should have a strong word-of-mouth campaign in place.
Another reason to establish and sustain word-of-mouth programs: recommended customers are more forgiving of service slip-ups. Sure, the world's top companies provide world-class, nearly flawless service—but perfection is impossible. Customers who come to your company through a recommendation are more flexible and understanding when faced with less-than-stellar service. In this way, recommendations are a sort of safety-net for your brand, since customers who find you through positive word-of-mouth are more likely to remain loyal after a service error.
Many customer feedback management services focus on a company's Net Promoter score precisely because it measures how likely customers are to give recommendations. Others emphasize building customer satisfaction, although scant evidence shows a correlation between satisfaction and business outcomes. Our own approach is a Customer Engagement model, in which Customer Engagement is defined according to four customer behaviors and attitudes: Retention, Effort, Advocacy and Passion. We find this metric to be more powerful than customer satisfaction and Net Promoter scores alone. Regardless of the customer relationship metric you choose, the benefit of customer recommendations is undeniable. Customer referrals don't just bring in new customers--they bring in the type of engaged, flexible customers that will truly sustain your company in the long term.
[photo: roberto tostes]