The pharma customer journey spans across clinical and commercial; and includes patients, caregivers, HCPs and more.

There is an increasing need in the pharmaceutical industry to intentionally create positive customer experiences throughout this journey, and it all starts with an exercise called "journey mapping."

In this session, we review the basics of journey mapping and apply them to the pharmaceutical industry to help you take those first steps towards measuring, managing and improving pharma customer experience.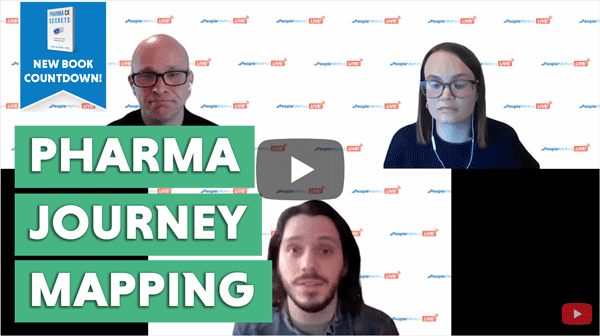 ○ ○ ○
PeopleMetrics LIVE! is a free online session where experience measurement experts from our team answer YOUR questions about CX, EX, Pharma Patient Support Services and more. Tune in for short, casual conversations every Tuesday at 2:00pm ET.

pharmaceutical industry journey mapping, pharmaceutical industry, pharma industry, pharma, journey mapping, journey map, pharma industry journey mapping, pharma customer journey mapping strategies, pharma industry journey map, pharma journey map, pharma customer journey, pharma customer journey map, clinical trial, clinical trials, pharma launch, patient experience, pharma patient journey map, patient journey map, patient journey maps, hcp customer journey, patient journey mapping pharma, pharma customer experience, pharma hcp, pharma hcps, peoplemetrics, peoplemetrics live