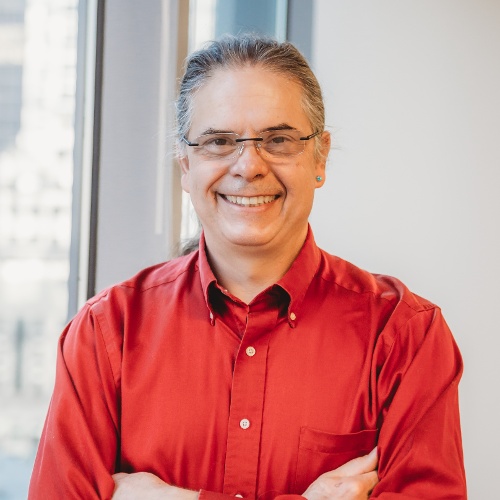 Michael G. P. Reppy
Director of Software Development
Moving bytes with bots (and people!)
About Michael
I'm all about:
Solving problems.
Ask me about:
Agile, Python, software in general.
I'm in the CX industry because:
Happy people makes for good business.
My favorite thing about PeopleMetrics is:
The people!
I work best when:
There's clear communication.
When I'm not working, you can find me:
Working on the house or garden. And cooking or baking.
I'm always listening to:
Live music.
Still on my bucket list:
Visiting Asia / the far east.