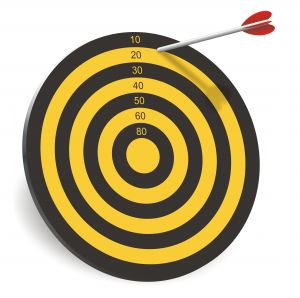 Rather than measuring customer loyalty or customer satisfaction, the world's top companies are now tracking Customer Engagement, which PeopleMetrics defines according to Retention, Passion, Effort, and Advocacy. Because Customer Engagement has been linked to higher profits and better ROI, today's business leaders appreciate the need to track engagement levels. Unfortunately, many companies find it difficult to translate Customer Engagement data into important business outcomes such as customer retention. Before choosing a customer feedback research partner, it's wise to learn what prevents many companies from fully utilizing research results. By avoiding the five fatal mistakes listed in this article, you can ensure that your Customer Engagement budget will be wisely spent.
1) Data is Not Centralized.
This is a major issue with any customer feedback research. Too often, different departments conduct their own surveys to gather customer feedback. The resulting data is still scattered across the company, with no way for leaders to see cross-department trends. Smart Customer Engagement surveyors offer Enterprise Feedback Management (EFM) software to help clients properly review and distribute survey results. Like a funnel for customer feedback, EFM software centralizes survey results, so that executives can see the bigger picture and create informed business strategy. PeopleMetrics' customer experience software includes EFM software that delivers survey results to an online dashboard where executives can easily monitor customer feedback.
2) Poor Feedback Distribution.
Different employees need different access levels for viewing customer feedback. A common mistake in Customer Engagement surveying is dumping all information in a single report. Just as a strong EFM solution helps gather all feedback in a central location, it also helps distribute results. Like an irrigation system that delivers just the right amount of water to each plant, a strong customer engagement solution will provide management with tools to grant just the right amount of information to each employee. PeopleMetric's CEM solution allows management to assign different access levels to each employee, thereby refining feedback distribution.
3) Over-Surveying Customers.
Market researchers often use the metaphor of an ecosystem to describe a customer base. Just as an ecosystem can support only so much mining, logging, and farming, a pool of customer respondents won't support unlimited surveying. Customers become irritated when companies ask for feedback too often. Enterprise feedback management software helps solve this problem by allowing researchers to see how often each respondent has been surveyed. By ensuring that each customer is not questioned too often, companies can ensure a strong respondent pool in the future. PeopleMetrics's CEM system carefully tracks how often each customer has been surveyed, thereby maintaining a healthy customer feedback ecosystem.
4) Long, tedious surveys.
Just as customers often rebel against being surveyed too often, they become frustrated with long surveys. Any telephone researcher knows that consumers are less likely to complete surveys that are more than ten minutes long. Long surveys make the company seem arrogant to ask for so much personal time. Smart market research companies develop short questionnaires that efficiently determine Customer Engagement. PeopleMetrics' initial B2C surveys are ten minutes in length; they establish baseline levels of Customer Engagement. Our B2C and B2B targeted check-in surveys are just 2-3 minutes in length, ensuring that our efforts won't irritate the respondent.
5) Questions Not Tied to Business Outcomes.
If Customer Engagement surveys don't impact ROI, profits, and other business outcomes, what's the point of conducting them in the first place? Of course, every market research company claims to know how customer satisfaction/loyalty/engagement drives long-term business success, but few can actually show supporting data. Through the annually published Most Engaged Companies report, PeopleMetrics has shown that Customer Engagement drives profit, ROI, and other important business outcomes. Our core questions are based on our extensive research in this area; we can show a direct correlation between our Customer Engagement methods and long-term business success.
By avoiding these five common customer engagement surveying errors, you can maximize your customer feedback investment. Hundreds of companies claim to know how to track and boost customer engagement; few provide solutions that avoid these five fatal mistakes. By choosing an enterprise feedback managment system that centralizes customer feedback, distributes results to the correct individuals, maintains a strong respondent pool, and is tied to business outcomes, you can maximize your research investment and see long-term success.