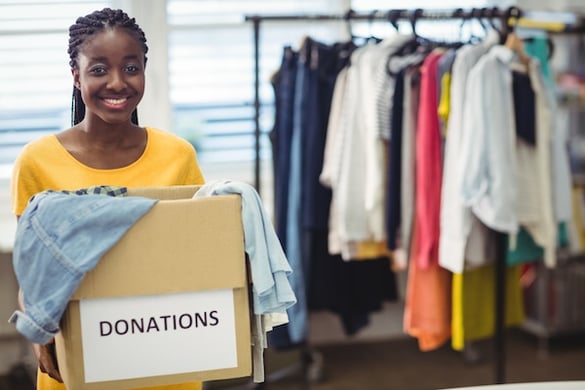 When Volunteers Are Treated Like Customers, Everyone Wins
Customer Experience programs have become "table stakes" for enterprises looking to reduce customer churn and increase revenues through customer referrals and promoting their brand through word of mouth and social media posts. A central element of a true Customer Experience Management (CEM) program is "closing the loop". Closing the loop not only informs customers that you've heard their feedback, but also uses the customer's voice directly to initiate internal operational improvements and, ultimately, enhance the customer experience. Employees get a direct line to the customers they are servicing and the feedback provides direct and compelling details to enable them to rectify issues, develop corrective action plans that can be institutionalized. A CEM program provides motivation to the employees of a job well done when the feedback is positive, and it offers course corrections when they receive negative comments.
The notion of Customer Experience has found its way to nonprofit foundations. Volunteers are the beating heart for most nonprofits, and the success of a program doesn't just hinge on the social cause that has inspired the volunteer to participate, but also whether the experience was inspiring for the volunteer. Satisfaction surveys can help you take the pulse of your volunteers. They help you not only understand their preferences and current state of satisfaction but also to predict what might have an impact on whether they decide to make volunteering for your nonprofit organization an on-going part of their lifestyle. Fulfillment leads to not only increased participation but also driving more donations by promoting the cause. With this in mind, I wanted to provide some insight around how the principles of Customer Experience Management can be leveraged in the nonprofit sector.


6 Best Practices in Volunteer Experience Management
1. Determine why you are soliciting volunteer feedback
Before crafting the initial survey, ask yourself why you are getting feedback. Is it a statutory requirement? Or are you truly interested in improving the volunteer experience by getting direct feedback upon which you can take action in order to improve the operational elements of your program? In the case of volunteer satisfaction surveys, the purpose should be something more than simply tracking basic volunteer satisfaction trends or starting a survey program because it has become a standard operating procedure. If you don't take time to understand what specific knowledge you are seeking, you are not going to learn what to do in order to inspire volunteers to participate more and enlist others to volunteer.

2. Communicate to your volunteers the impact you expect from the feedback
Even though you know why you want to solicit their feedback, your volunteers may not fully grasp the purpose. If your volunteers don't know why the survey is needed, how the information you gather will be used, and what will change for the better because of their participation, it's likely you won't get A) very good response rates, or B) very thoughtful feedback. Don't make your surveys seem like you are just going through the motions. Make a commitment to your constituents that you will leverage their feedback in order to make their experience more fulfilling.

3. Assure the anonymity of your volunteers
Urge volunteers to give you honest and candid feedback by ensuring them that individual survey replies are nameless. Your CEM software should make sure the results are not associated with a volunteer's email or IP address. Make it clear that the survey responses are anonymous in your survey invitation.

4. Keep the survey as short as possible and let them speak their mind!
While open-ended comments are more difficult to analyze, they allow you to keep the survey short. Let your CEM software parse through open-ends and, through text analytics, summarize the volunteers' sentiment. It's important to include at least one open-ended question that allows volunteers the freedom to write whatever they like.
5. Do something with the feedback
Not following up with survey respondents is a bad idea. If you don't report out the survey results and what you plan to do about the feedback in a timely manner, you'll leave volunteers feeling disappointed and indifferent about taking the next survey (especially if you have morale issues). Within a week to ten days of closing the survey, communicate to your volunteers what you learned and what steps will be taken to improve the volunteer experience. Don't expect to have a full-blown remediation plan by this time, but instead correspond with your volunteers about key insights and any preliminary actions that will be taken.
6. Communicate corrective actions you've made as a result of their feedback
When you do remediate issues as a result of volunteer satisfaction feedback, don't assume they are obvious to volunteers. Many times these improvements occur months after a survey is given and your volunteers have forgotten about it. So, when you're instituting a change related to volunteer feedback, preface it with:

"Your responses to the volunteer satisfaction survey taught us that (or helped us better understand that) [insert your key learning]. For this reason, we have decided to make the following change — [insert change]. We hope you'll continue to provide us feedback about how it's going and how we can continue to be responsive to your needs."

In a nutshell…
It's critical to communicate with your volunteers before, during, and after you receive their feedback. The more volunteers trust that you will put their feedback to good use and remediate issues that impede them from having an inspiring experience, the more they will be willing to further share their thoughts on the program AND, ultimately, promote your cause to other prospective volunteers and potential donors.
David Rode is an experienced CEO, President & Chief Operations Officer with extensive global experience and a demonstrated track record in the cloud & software-as-a-service industries. Skilled in Operations; Technical Leadership & Product Management; Negotiation; Sales; Customer Relationship Management (CRM); Go-to-market Strategies & Managed/Professional Services, David is a strong strategic and operational leader and holds an MBA in Finance from Wharton School, University of Pennsylvania.
P.S. What did you think of this blog post?
Posted on 01-10-2018