In a tough financial stretch, the Brown family decided to cancel its Comcast cable service. And what started with a sensible budgeting decision turned into name-calling.
As reported by Christopher Elliott (and later, CNNMoney), when Ricardo Brown received his last bill, he noticed a not-so-subtle change to his name: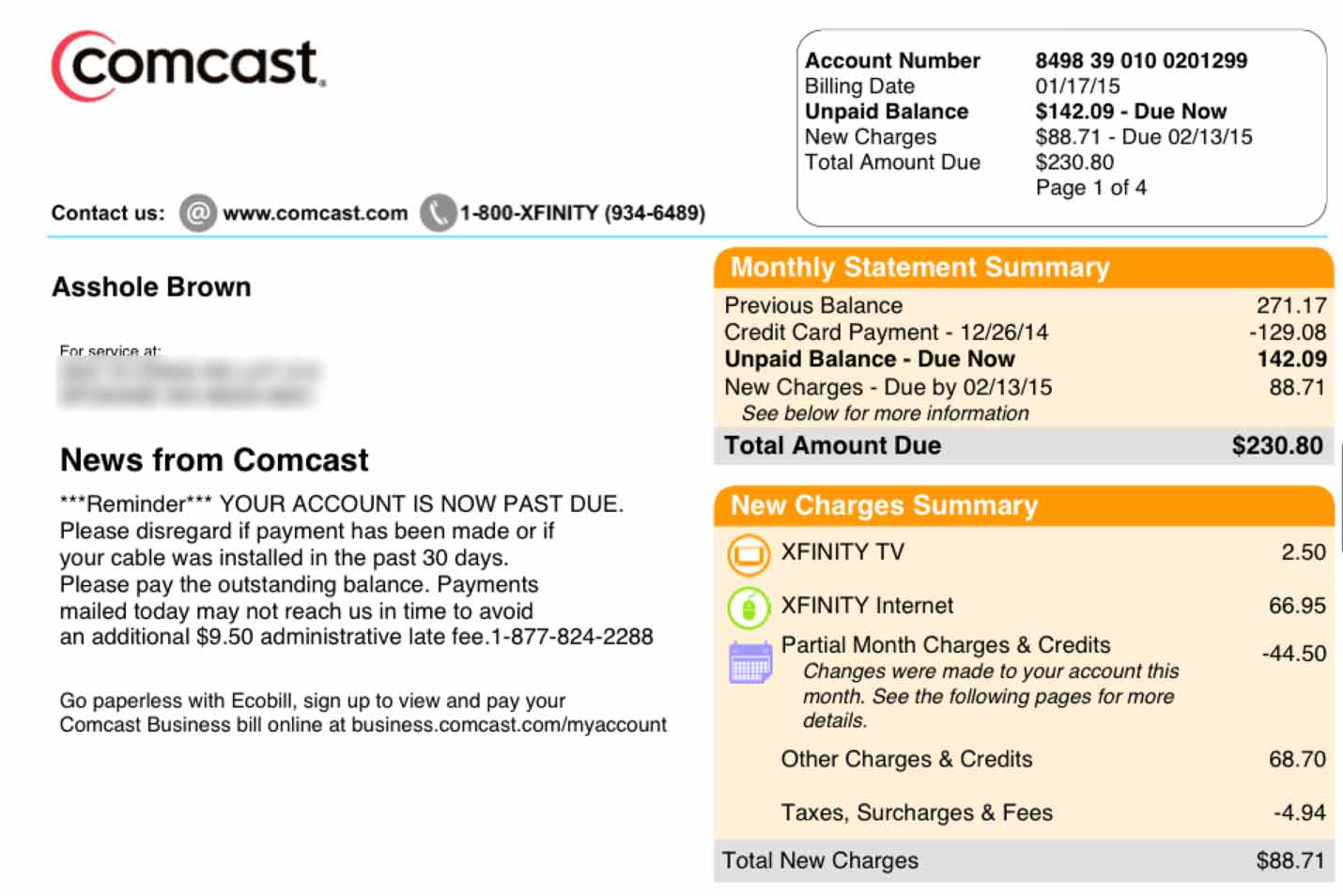 Ricardo's wife, Lisa, tried to fix the issue herself. She visited her local Comcast office and made some phone calls to Comcast suits. But no dice.
But with Elliott's help, the incident escalated in terms of visibility. Here's a rundown of the events afterward:
The name on the account has been changed back to "Ricardo Brown."

The standard $60 termination fee was waived.

The Browns received a refund for the past two years of cable service.

Yesterday, Comcast issued a formal response to the incident.
Are We Satisfied?
Imagine this sequence of events, if you will:
You're sitting on a park bench, reading a text message.

A man walks toward you. He works for your cell phone provider.

The man smacks your cell phone out of your hand.

The man's boss runs over, grabs him by the arm, and makes him take off his company bib. (Because they wear bibs in this example.)

The boss apologizes to you, hands you a dollar, and they walk off.
End Result: You're a dollar richer, your cell phone is intact, and it's over. But that apology just wouldn't cut it, right?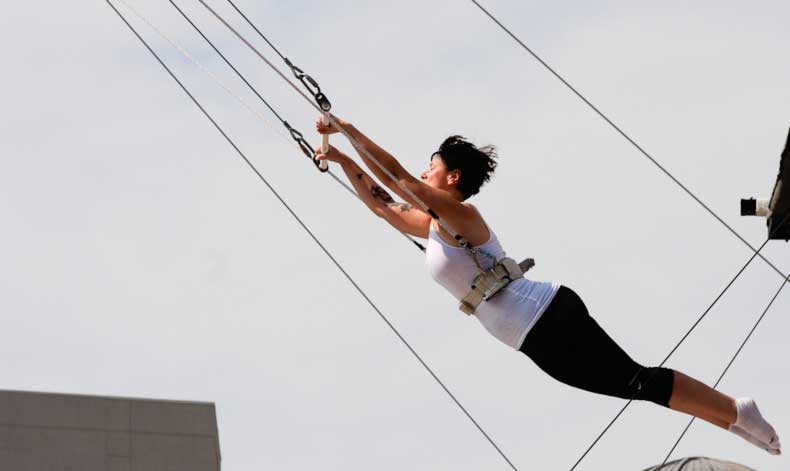 At Some Point, It's Cultural
In her speech from Co-Op's Think 2014 conference, my colleague Kate related a quote from Forrester that goes something like this:
To say that customer experience is the same thing as customer service is like saying the safety net is the trapeze act. The net is a necessary part of the act. But if you've used it, then something's gone wrong.
Apologies and punishment don't lead to customer-centric culture. They're the safety net. But incentives and rewards, employee empowerment, smart hiring, good management? That's the trapeze act.
Comcast executives can apologize and say they're working to improve—and they do, often.
But until those words have meaning, until they're a core part of their business, they're just more bad words.
How customer-centric is your culture? Download our free, 10-question pop quiz to find out:
[UPDATE: Elliott.org reports complaints from more Comcast customers with insulting account name changes (like "dummy"), further surprising no one...]
Topics: Employee Experience, Customer Experience