When thinking about the customer experience, it's smart to imagine it as a series of interactions. A series of tiptoe steps, taken by an individual customer, through your customer-facing people and technologies.
If you think about the many ways a given customer can tiptoe through your experience, you might realize that a key element is consistency. Which is why new technologies can seem so promising. They offer simple ease, cutting-edge modernity, and under-budget overhead!
But such redundant benefits can only be realized if the tech is incorporated thoughtfully. Because if it isn't, then the tech can also result in high levels of frustration.
If you're thinking about technology, then worry not, dear readers. I have three questions to help you consider new technologies in your customer experience.
1. Are we adding this technology for customers, or for ourselves?
Sometimes the shine-sparkle newness of technology can overwhelm reason. Before you add a new or emerging technology to your customer experience, be very clear about why. Does it make things easier for customers? Or are you only trying to show your ability to leverage technology?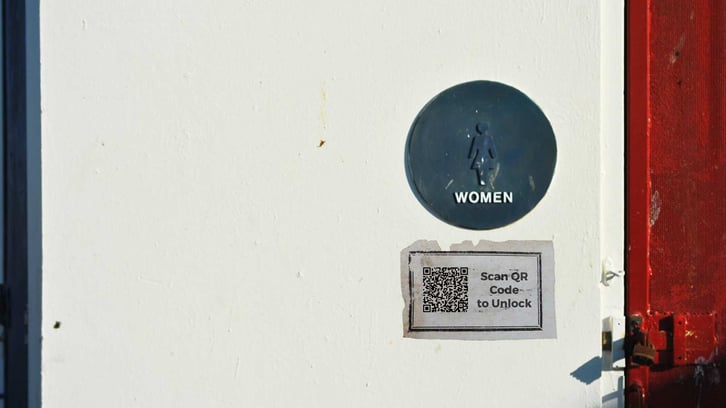 I'm reminded of an expletive-laden Reddit rant—you've been warned—about a British customer's recent visit to an Apple Store. The customer had a difficult time purchasing an item because his Apple Store removed its cash registers. Sprinkle in a bit of perceived smarminess, top it with a plug for Apple Pay, and it all amounted to a frustrating experience.
Are you adding technology to help all customers, a high-margin demographic, or for your own design? What works for one audience may not work for the others, so make sure your intentions are clear.
2. What problems does this technology solve for our customers?
Each of your customer-facing technologies leaves an impression. Before you add another potential technological hurdle for your customers, take time to think about the technology's tangible effects on your customer experience.
If you've ever set up a new computer for a family member, or suffered through a slow-internet video call—you know people take to new technologies at different speeds.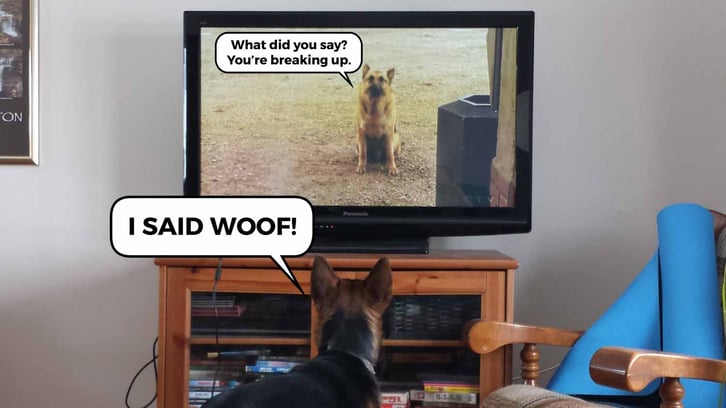 That sort of learning curve is important to understand. For example, consider Chloe, a technology Best Buy is piloting in Chelsea. Chloe is essentially a robot warehouse picker. Customers choose items through a touchscreen, and Chloe retrieves them.
I guess Chloe may appeal to digital natives as an electronics-warehouse-jukebox-claw-game. However, I'm not sure how they'd see Chloe as essentially different or better than shopping online after the novelty wears off. And if I think about the perspective of digital laggards, I can see Chloe as another alien interface between them and their goal.
Here's my point: focus on pain points for your customers and relieving them. Try to be empathetic as you think about how to improve the customer experience with technology.
3. What are the customer experience risks if this technology fails?
With opportunity comes risk. So as you think about implementing a new technology, consider the effects of potential failure. Are they worth the positive gains?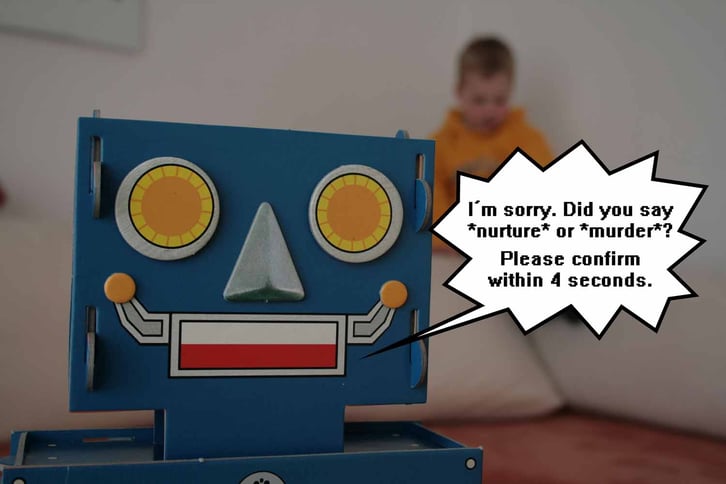 For example, consider a Deadspin writer's negative experience with the Xbox One. After upgrading from an Xbox 360, he and his family expected to be playing games on the console quickly. Instead, they waited hours for security and firmware downloads and updates, and also had a rash of other issues.
Security is undoubtedly a big part of the modern technological landscape—as are bug fixes and additional downloadable content. But it all added up to a bitter taste for that writer. (And accordingly, a sarcastic, humorous, and angry review for his readers.)
So think it through. If you want to effect continued customer loyalty and customer advocacy, then you should be aware of potential risks, not just the opportunities. Make sure you and your customers can live with the balance.
While You're Asking Questions…
Why not test your customer centricity knowledge? Just click on the button below to download our free assessment, and see where you stand on the customer-centric spectrum.
Also, click here to subscribe to our blog and get custom updates when we publish new posts.