Let me begin by saying that I am one of the biggest pomegranate promoters there is, but this article is not about the innumerous health benefits and my love for the superfood. This is about customer experience.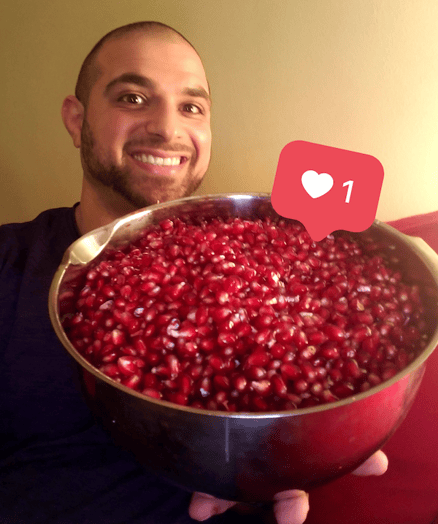 Me with a huge bowl of pomegranate seeds. Om nom nom.

I recently stopped by Target to buy a couple of frisbee golf discs and naturally found myself distracted by the bounty of pomegranates in the produce section. It was my first sighting of the fruit's in-season presence, which I probably get way too excited about each year.
There was no question that I was going to walk away with the fruit - it was just a matter of how many. I looked for the price, but did not spot the sign posted anywhere. I asked a nearby store associate for the going rate, and, astounded by the value, I asked her for the price again.
"One dollar", she repeated, "I just changed the price myself." I was now looking at the per-unit cost in real-time on her smart scanner. My response to this bargain was rational. I freaked out and instantly started bagging up as many pomegranates as I could carry.
Curiously sensing my excitement for the deal, the store associate stopped for a moment and asked if I wanted a box. Brilliant! My carrying capacity went from 8 pomegranates in 2 awkwardly filled produce bags, to 21 pomegranates in a sturdy cardboard box.
The store associate's simple and thoughtful gesture nearly tripled Target's revenue on my transaction. Did I mention that I originally went to this store to buy frisbee golf discs? It didn't matter to me that the discs were out of stock, I found new value in my visit.
To close my amazing experience, the woman who checked me out was hilariously confounded by what I was doing with all these pomegranates. She even called me a "Pomegranian," which if you know me, I took as a serious compliment. It was a refreshingly fun and genuine human interaction.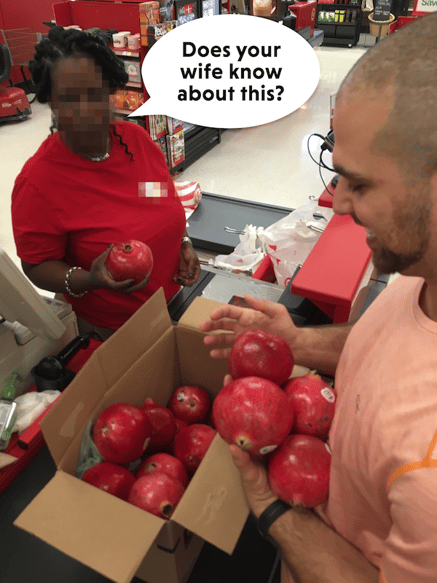 One of the most pleasant and funny checkout experiences ever.


In true promoter fashion, I told everyone I know about my pleasant pomegranate purchasing experience, and am continuing the legend with this post. That same night I ended up deseeding 16 pomegranates by hand over the course of 4 episodes of Stranger Things 2 (which inspired the below fan art of a Demogorgon).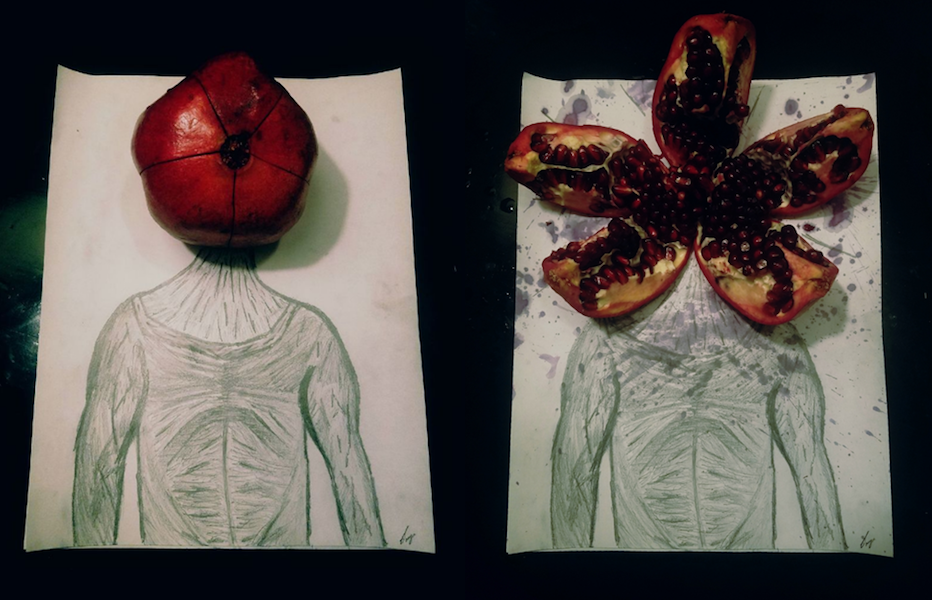 My Stranger Things 2 fan art of a Demogorgon, I call it... "The POM-a-gorgon"


Cool story bro, what's the takeaway?
Even though my original need for frisbee golf discs was not met, Target was still able to add value along my customer journey, and in turn, increase their bottom line on my transaction. All it took was an easy recognition of my excitement for pomegranates and genuine human interactions for me to walk away as an exceedingly delighted customer.

I know exactly where I'm going for my next pomegranate run.
Pooya Pourak is the Director of Sales & Marketing Operations at PeopleMetrics. Outside of work and being a huge fan of pomegranates, Pooya is a dedicated power yoga practicitioner, regular concert and show goer, and an enthusiastic disc golfing amateur.

P.S. What did you think of this blog post?