It has become all too common for B2B SaaS companies to survey their customers once a year through a moment-in-time customer relationship survey, with at least one section addressing the ultimate question of Net Promoter Score (NPS).
Assuming the results are positive, the company then proudly presents their board with the survey results compared to industry benchmarks and proceeds with the board meeting. "Let's move on to how many new customers you acquired" is likely the next agenda item.
Relationship surveys, however, should be designed to gauge loyalty and solicit direct feedback from customers who not only bought your solution, but from customers who use your solution as well. Your customers who bought your product and solution did so for a reason – because they believed it would add business value to their organization. Your customers who actually use your product and solution every day can help to prove (or disprove) that business value.
If you are focused on customer retention, then you need to know the answer to the question of NPS for your company: "How likely are you to recommend my product or service?"
But there are two very common pitfalls around this answer that are luring boards and their portfolio companies into a false sense of security.
Pitfall #1: NPS reports aren't showing the full picture
NPS reported to the board is often only made up of responses from a few key stakeholders across the portfolio company (likely the person that writes the checks, the business sponsor of the solution, or the administrative "champion"), and is not necessarily representative of the company's overall end-user population.
Many SaaS companies are hesitant to ask the NPS question of their hundreds of end-users, so instead they end up only taking feedback from a few key stakeholders - a.k.a. the folks they've endeared themselves to since the start of the sales pursuit.
"We love these guys!"
That's great, but the fact is that end-users are your customers too.
After key stakeholders purchase your solution, it is the people that use your product that must be satisfied and, ultimately, advocate for your product.
If an abundance of end-users using your product are detractors or passives, then you will inevitably experience a groundswell of negative sentiment that will bubble up to those key stakeholders that have come to be like family. These end-users do not care of about schmoozing or company swag or fancy steak. All they want is a better quality of life from using your product. If you aren't getting their feedback, you are sticking your head in the sand.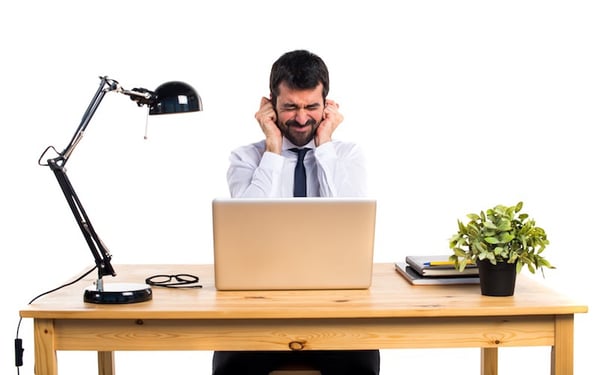 Don't be like this guy.


Pitfall #2: NPS isn't being measured regularly
Only getting feedback from an annual customer relationship survey to determine your NPS is like going to the doctor once a year, but then blowing off any recommended health adjustments and not checking your vitals until your next physical. You could be dead by then. I'm not joking.
The same applies for B2B SaaS companies. Checking the pulse of your customers once a year (or not at all) is a bad habit… and it could be deadly. You need to be continually tapped into feedback along critical touchpoints throughout the customer journey. And you can't stop there. You must confirm that you have heard your customers' feedback and, if constructive, assure them that you are using their feedback to enhance your quality of service and ultimately, the overall customer experience.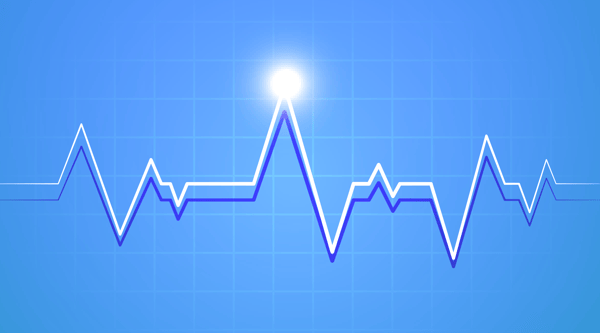 Keep a finger on the pulse of your end-user experience.
How can you empathetically listen to the end-users of your product if you do not have that live intelligence at your fingertips? This is especially critical prior to the renewal process.
End-user NPS feedback should be part and parcel with your software lifecycle management and product development process. Having NPS feedback influence your roadmap and communicating with your clients how you inject end-user feedback into your product investment themes will be met with great enthusiasm.
Getting consistent feedback over time from end-users keeps your finger on the pulse of their sentiment. There is no substitute for receiving direct input from an end-user on how your product or service delivery can improve. Some SaaS companies like Asana use in-app NPS survey feedback to A/B test product versions. At PeopleMetrics, our product team tries to add a feature or two to each quarterly roadmap derived directly from end-user NPS feedback.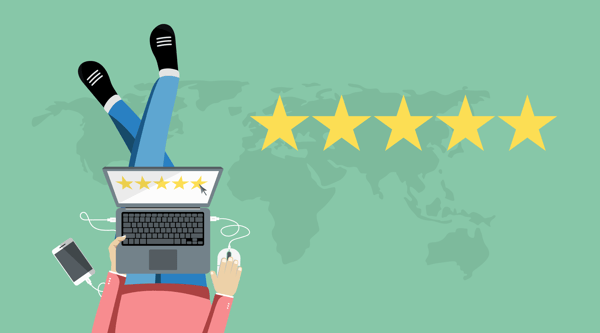 How to get started?
Don't overcomplicate it. We recommend a simple five-step process to get going.
Simply contact PeopleMetrics at connect@peoplemetrics.com and one of our Customer Experience Managers will lead you through the process:


1. Build your end-user database.

Leverage your CRM (i.e. Salesforce, HubSpot or Microsoft Dynamics) to build a list of end-users across your entire customer landscape. Create a file that includes each user's name, email and, if your system supports preconfigured user personas (system admins, power users, etc.), then be sure to capture that in the file as well.
2. Export the end-user list as a CSV file and upload it to PeopleMetrics secure FTP portal.
3. PeopleMetrics will distribute a Best in Class Product NPS for SaaS Survey to your end-users.

We can send all at once or follow a "drip method" that constantly sends surveys on a staggered delivery. This way, you have consistently updated, real-time feedback across your customer landscape.
4. PeopleMetrics will set up you and your stakeholders with a robust, yet simple-to-use dashboard that displays end-user feedback as it is being given.

The system automatically creates alerts on critical feedback that warrants more immediate attention that is not a technical support issue (which should be logged into your ticketing or help desk system).
5. PeopleMetrics will configure specific dashboards that report on your product NPS.

Dashboards can be broken down by customer, NPS segment (Promoters, Passives and Detractors) and root cause by issues impacting end user sentiment (e.g. complicated workflow requiring too many clicks).

That's it.
Now your feedback is aggregated, analyzed by our system, and presented through a robust, yet simple-to-use dashboard.

The system also allows you to respond to end-user feedback through automated messages thanking users for responding to the survey. This can be customized based on whether the user was happy or had a complaint.
Promoters can be referred to Customer Success or Sales & Marketing for testimonials or case studies. You can direct negative end-user sentiment to Customer Support or Product Management for follow up.

Be courageous!
It takes courage to solicit for direct, unfiltered feedback from end-users to tell you your strengths and weaknesses. And it takes a culture that has a growth mindset to leverage this intelligence and use it to design and develop enhanced products and, ultimately, vastly improve the end-user experience. Executing a top-notch Product NPS has become a critical success factor for leading growth SaaS companies that strive to grow, gain referrals, and become the category leader in their SaaS segment.
If you do consider implementing a program and investing in a robust Net Promoter Score software platform, we hope you will keep us in mind. We have implemented and helped our clients manage hundreds of NPS programs, so we have not only the software, but also the expertise to help you quickly launch an effective program.
David Rode is an experienced CEO, President & Chief Operations Officer with extensive global experience and a demonstrated track record in the cloud & software-as-a-service industries. Skilled in Operations; Technical Leadership & Product Management; Negotiation; Sales; Customer Relationship Management (CRM); Go-to-market Strategies & Managed/Professional Services, David is a strong strategic and operational leader and holds an MBA in Finance from Wharton School, University of Pennsylvania.
P.S. What did you think of this blog post?