The field of positive psychology examines how people can become happier by focusing on the meaningful, positive aspects of their lives.
Researchers who study positive psychology ask how, why, and when positive emotions surface, and what individuals and institutions can do to increase happiness.
Here at PeopleMetrics, we see happiness fitting into the passion part of the equation for employee engagement and a better overall employee experience.
We weren't surprised, then, to find that the founders of positive psychology also emphasize engagement and experience.
First, let's establish why employee engagement and experience matters from a business perspective.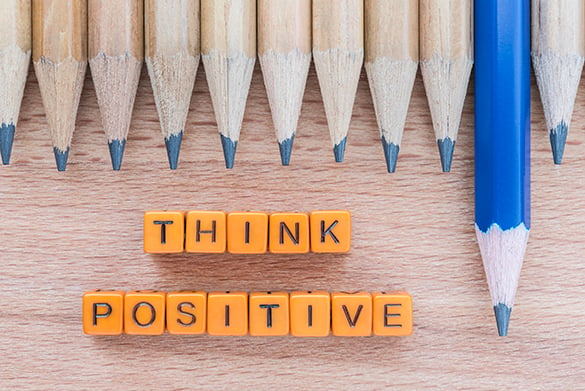 PeopleMetrics has proven a connection between employee experience and better business outcomes, including profitability and customer experience.
Research in positive psychology confirms this correlation; as Sue Shellenbarger writes for the Wall Street Journal, a study published in the journal American Behavioral Scientist found that "teams with buoyant moods who encouraged each other earned higher profits and better customer satisfaction ratings."
As a final example of how employee experience figures into performance, the "Broaden and Build" tendency uncovered by positive psychologists shows that people who experience more joy and contentment in their lives are able to think more broadly and creatively (characteristics employers love to see).
The time is ripe to apply the lessons of positive psychology to the workplace.

Let's talk employee experience.
Contact PeopleMetrics:
About the Author
Sean McDade, PhD is the author of Listen or Die: 40 Lessons That Turn Customer Feedback Into Gold. He founded PeopleMetrics in 2001 and is the architect of the company's customer experience management (CEM) software platform. As CEO, he guides the company's vision and strategy. Sean has over 20 years of experience helping companies measure and improve the customer experience. Earlier in his career, he spent five years at the Gallup Organization, where he was the practice leader of their consulting division. His company offers CEM software with advanced machine learning solutions and hands-on analytical support to help companies make sense of their CX data. Sean holds a Ph.D. in Business Administration with a specialization in marketing science from Temple University in Philadelphia. He has published eight articles in peer-reviewed scholarly journals and has taught over 25 marketing classes. Sean was named a 40 under 40 award recipient of the Philadelphia region. He is an active Angel Investor, including investments in Tender Greens, CloudMine and Sidecar.
Topic: Employee Experience