Pharma CX is most simply defined as the application of the principles of Customer Experience industry to the pharmaceutical and biotechnology industries.
Too often, launch activities are fixated on clinical efficacy, ease of use, adverse event profiles, and superiority over the competition. What's missing in Pharma CX that is omnipresent in industries like boutique hospitality and retail banking is the unwavering commitment to build the customer journey with intention, and continue to measure and improve the experience over time.
---
Defining Pharma CX
This practice of continuous measurement and improvement isn't an exercise that can be satisfied with a few focus groups of patients and physicians while the drug is in late stage development.
Instead, it must be looked at as a comprehensive and integrative approach to the customer experience that considers the needs and motivations for both physicians and patients.
What do physicians need to achieve their business imperatives and more effectively support their patients? Through which channels do they prefer to receive information? How do they prefer to be spoken to? Are the interactions that are happening today effective? Are they consistently experiencing a problem?
What do patients need to maximize positive health outcomes? Are they getting the financial and access support they need feel confident on therapy? What about emotional support? Do they understand your educational materials? Is the onboarding/welcome process overwhelming patients with too much information? How does your patient services program compare to companies with a competitive therapy? Are friction points creating risks of non-adherence?
Like we said, a comprehensive and integrated approach to the customer experience.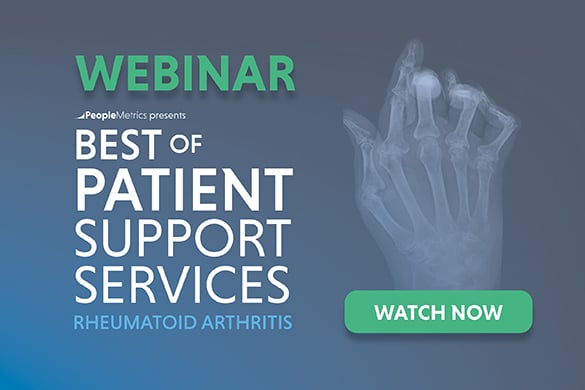 Why Pharma CX Must Be Part of Launch Planning
The Tufts Center for the Study of Drug Development estimates the cost to bring a single drug to market as $2.6 billion. This considers both R&D costs as well as opportunity costs (and does not consider post-approval R&D, which can drive real costs across the product lifecycle closer to $3 billion).
Even if you don't agree 100% with Tufts' figure or approach, we can all agree that it's a significant investment in both time and financial resources for a pharmaceutical or biotech company to bring a therapy to approval.
After the drug is approved, the pressure for the commercial side of the business to recoup the R&D investment becomes tangible. According to a recent McKinsey article, it's really the first six months post-approval where creating a world-class customer experience is most important. The performance of a drug in its first six months on the market tends to determine its future market share.
By mapping out the customer journey for both patients and physicians, measuring feedback at critical touchpoints in real-time, identifying and resolving points of friction, and addressing problems that occur in real-time, pharmaceutical and biotech companies can improve KPIs like C-SAT and Treatment Preparedness, improve adherence to therapies, and positively impact their bottom line.


Where to Begin
PeopleMetrics helps pharmaceutical companies measure and improve the customer experience comprehensively across all stakeholders.
The best way to start is to consider the "30,000-foot view" of your customer experience⁠—identify where these critical interactions are happening, and who they're happening with.
For Healthcare Professionals:
Is it the nurse, doctor, office point-of-contact, etc. who is having the interaction with your company that needs to be measured?


Where and how are these interactions happening? At conferences/symposia? Scheduled calls with patient services? Through a physician portal?



What contact information do you have, and how, where and how often should you reach out to collect feedback?
For Patients:
Are the experiences occurring through digital assets like a patient portal, or high-touch interactions like those that occur through case managers and patient services teams?


Are patients calling into a call center?


Are patient services outsourced through a HUB provider, or provided through an in-house patient services team? Where is the data stored?


How will this data be used once it's collected? Who needs to access it?

---

Conclusion
By mapping out the integrated customer journey and looking at the customer experience holistically, companies can begin to make Pharma CX a competitive differentiator that goes beyond clinical efficacy, safety, ease of use, and superiority.
And if you're looking for a partner with years of experience designing and managing customer experience programs in the pharmaceutical and biotech space, we'd love to hear from you.
Ready to make Pharma CX a competitive differentiator?
Contact PeopleMetrics:
About the Author
Matt Salvetti is the Sales Manager at PeopleMetrics. With a background in marketing and market research, he is passionate about helping organizations incorporate the voice of the customer and patient into strategic business decisions. Outside of work, Matt is a bit too passionate about the Philadelphia Eagles, Flyers, Sixers and Phillies. When not busy yelling at professional athletes on his TV screen, Matt is an expert at finding his way into (and sometimes out of) sand traps at his local golf course. Click here to get in touch.
Posted on 08-21-2019